WordPress Website design and build for Caithness Consulting
Caithness Consulting is one of the countries most experienced recruiters with over 35 years of experience. They specialise in introducing talented individuals across many sectors, locally, nationally, and internationally. Caithness Consulting will conduct any recruitment exercise professionally, ethically and to the highest standards with due regard to relevant legislation and statutory codes.
Caithness Consulting required a website that would promote their services and show the recruitment services that they offer. Portal worked closely with Caithness Consulting to create a responsive modern website that allows for easy navigation and readability for the viewer.
Using WordPress as our content management system we were able to provide Caithness Consulting with a website that perfectly encapsulated their brand. Allowing a clear understanding to the viewer of what services are provided by Caithness Consulting.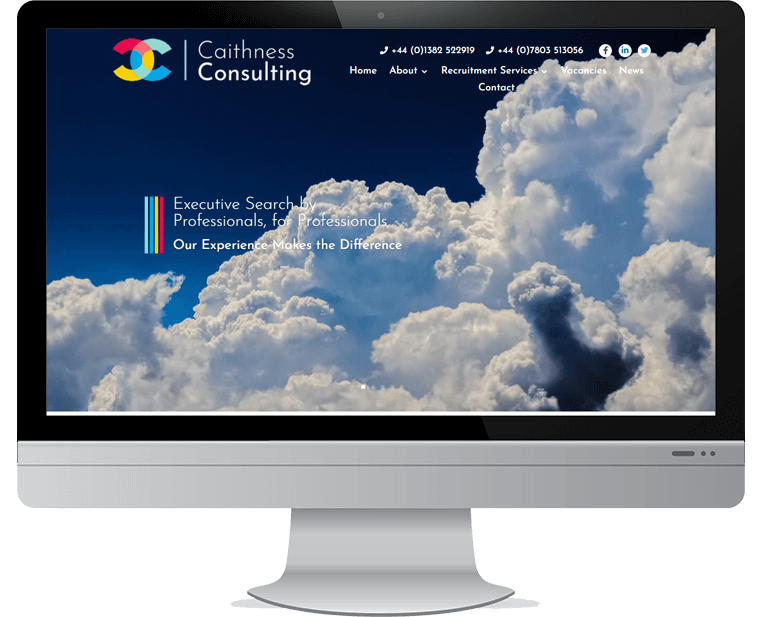 Some of our recent web projects
We work with many different companies of all sizes to help them improve their online presence. We've designed and built hundreds of website over the past few years and helped many companies with their SEO and social media campaigns.
Wild Wimmin
web design / ecommerce / optimisation
Hacking & Paterson
web design / optimisation
Dunfermline
web design / ecommerce
BluePrint Recruitment
web design / optimisation
DIY Scotch Pie
web design / ecommerce / optimisation
MWP Architects
web design / optimisation
Need our Assistance?
We'd love to work with you on your new project get in touch with us today