E-commerce website build for Wild Wimmin
Wild Wimmin provide wimmin and wee wimmin with year-round wellness retreats and glamping adventures for women in stunning locations around Scotland with a wild swimming focus. They also provide ' Wild Wimmin Swimmin' sessions run by STA Level 2 qualified open water swimming coaches to safely introduce individuals and groups to open water swimming.
Wild Wimmin required a site that would provide them with a platform to reach wimmin and promote their brand. Working closely with Portal they agreed on a modern responsive design that incorporated a payment gateway promoting to potential new clients.
Using WordPress as our content management system we were able to make use of the WooCommerce plugin which allows Wild Wimmin to keep track of orders that are placed.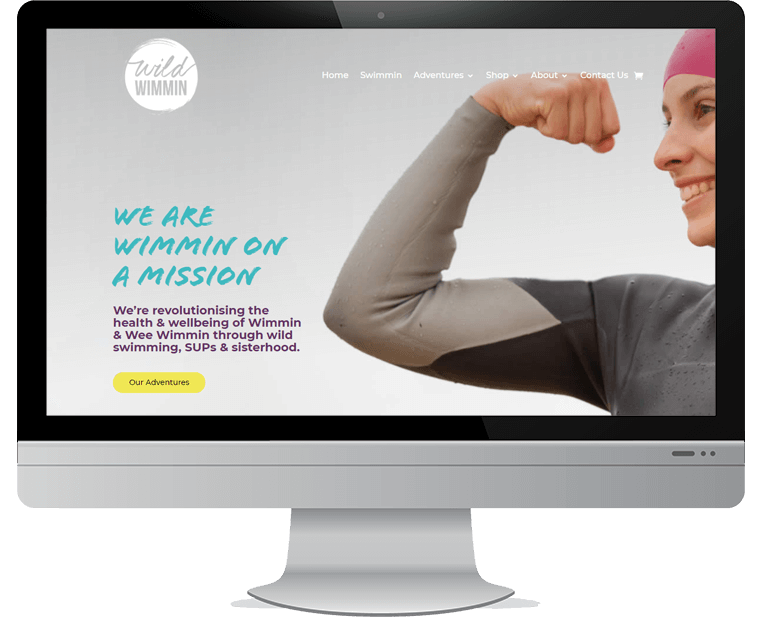 Some of our recent web projects
We work with many different companies of all sizes to help them improve their online presence. We've designed and built hundreds of website over the past few years and helped many companies with their SEO and social media campaigns.
Wild Wimmin
web design / ecommerce / optimisation
Hacking & Paterson
web design / optimisation
Dunfermline
web design / ecommerce
BluePrint Recruitment
web design / optimisation
DIY Scotch Pie
web design / ecommerce / optimisation
MWP Architects
web design / optimisation
Need our Assistance?
We'd love to work with you on your new project get in touch with us today