Full Website design and build for Dunfermline
The ancient capital of Scotland, Dunfermline and West Fife, is at the heart of Scottish history. Its intriguing past, vibrant creative scene, and stunning coastlines offer you the chance to broaden your mind, immerse yourself in the unique heritage and enjoy breathtaking scenery.
Dunfermline Heritage Partnership required a website to promote the best of Fife from the areas entertainment and culture to the history and heritage. They also required site integration with booking.com allowing people to book a stay in Dunfermline.
Using WordPress as our content management system of choice we were able to provide Dunfermline Heritage Partnership with a stunning modern site that was responsive on all devices. We integrated booking.com to allow visitors to look for bed and breakfasts in Dunfermline.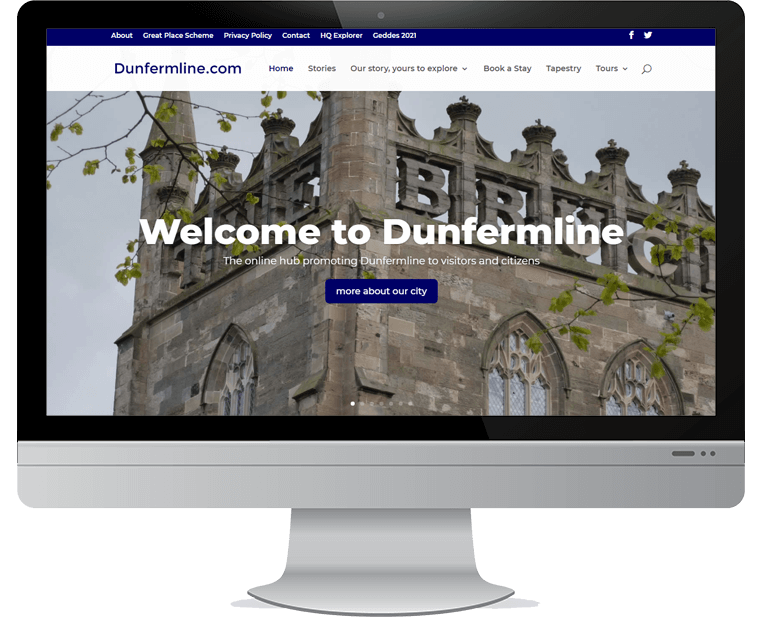 Some of our recent web projects
We work with many different companies of all sizes to help them improve their online presence. We've designed and built hundreds of website over the past few years and helped many companies with their SEO and social media campaigns.
Wild Wimmin
web design / ecommerce / optimisation
Hacking & Paterson
web design / optimisation
Dunfermline
web design / ecommerce
BluePrint Recruitment
web design / optimisation
DIY Scotch Pie
web design / ecommerce / optimisation
MWP Architects
web design / optimisation
Need our Assistance?
We'd love to work with you on your new project get in touch with us today